"Laureen at LMo Bookkeeping delivers on her word"
Stephen B. Guy, CFP®, CKA®
Heritage Wealth Managers
Woburn, Massachusetts
heritagewealthmanagers.com
"Above and beyond my expectations"
Dana Anderson, M.M.
Mezzo-soprano Performer & Voice teacher
Oakland, California
There's a whole world out there waiting for you! Don't let tedious record keeping hold you back. Contact us for a free consultation and let's see how we can help you save precious time so you can focus on what really matters!
"I highly recommend LMo Bookkeeping Services"
Michelle St. Cyr, Owner
Lullabies Boutique
Littleton, NH
lullabiesboutique.com
"Laureen at LMo Bookkeeping has my highest recommendation!"
Christine Elise
Independent music professional
Greater Boston area
christineelise.com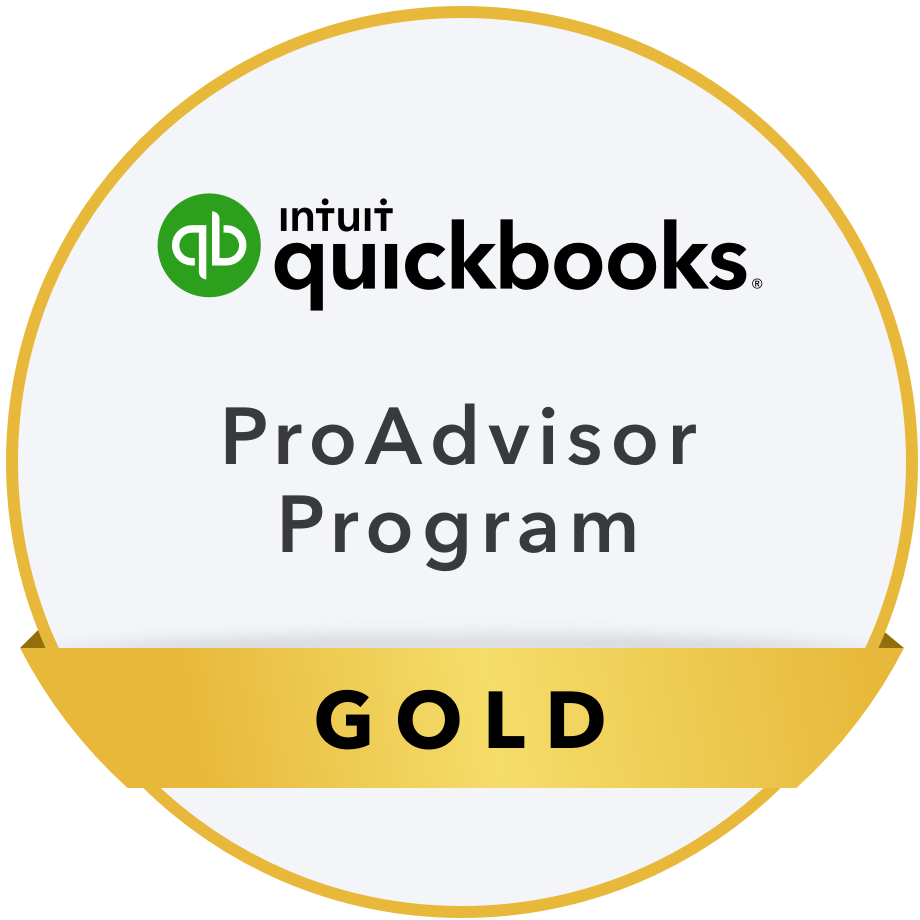 "Hiring Laureen was one of the best decisions our business made."
Behn Reynolds
Owner, Pristine Premises, LLC
& Former Operations Manager at Resin Designs Corp.
Woburn, MA
pristine-premises.com/
Our Services
LMoBooks offers exceptional and personalized bookkeeping services, enabling you to focus on your own business at hand. We provide you with financial clarity and reports to help minimize your 'tax-time' stress
Monitor & maintain banking
Receivables & Collections
Accounts Payable
Financial Reports
Account Clean-up
Account Reconciliations
Payroll
Client Reviews
Stephen B. Guy, CFP®, CKA®
Heritage Wealth Managers
Woburn, Massachusetts
Laureen took over the bookkeeping responsibilities for my business when she launched her business in 2020. This came as a great relief to me as a financial professional and business owner who can now wear one fewer hat! The bookkeeping services that Laureen has provided have taken the weight off my shoulders, as now I am freed up from having to deal with payroll tax filings, bill paying, and organizing. In place of these vital yet cumbersome tasks, I can focus on nourishing my business, rather than losing valuable time and energy working on the books. Laureen continues to work diligently to communicate with me and has asked wonderful questions in order to learn how to best serve my needs as a company and as a business owner and she delivers on her word. I strongly recommend her!
Dana Anderson, M.M.
Mezzo-soprano Performer & Voice teacher
Oakland, California
I engaged Laureen at LMo Bookkeeping Services in 2021 to help me with general accounting and to prepare for filing my tax return. The result has led to an astonishing transformation of my business. I've learned how to streamline my accounting process and to change my invoicing methods, both to save time and improve my bottom line. I am now paid on time and clients are communicating their needs in a timely manner. I continue to be impressed by Laureen's knowledge, her dedication to my needs, and her commitment to go above and beyond my expectations in every way. Laureen is organized, prompt, careful, thorough, and honest. I am excited for the future of my business and grateful beyond words that I have Laureen at LMoBooks on my team.
Michelle St. Cyr, Owner
Lullabies Boutique
Littleton, NH
I hired Laureen when I opened my clothing boutique in August 2022. She was more than professional and so friendly! I trust her wholeheartedly with my accounting needs. You cannot go wrong when you contract with her, as she is very attentive and knowledgeable. I highly recommend her!
Christine Elise
Independent music professional
Greater Boston area
Working with Laureen Moniz has been like a breath of fresh air since day 1 of meeting her! Laureen has been helping me to organize and monitor my elderly Mother's accounts, and that has really helped take a lot of the strain off me during this very busy time. Laureen is extremely effective with the use of her time - and with consideration of mine as well. She has been able to catch some very important details that I likely would have missed, and she reaches out right away when needed. There is great peace of mind knowing that Laureen has my (and my mother's) back. Beyond all of that, Laureen is always a pleasure to speak with as she is a kind soul and has a great sense of humor (which is often needed when it comes to these things!). She has my highest recommendation!
Behn Reynolds
Owner, Pristine Premises, LLC Former Operations Manager at Resin Designs
Woburn, MA
Hiring Laureen was one of the best decisions our business made as we were looking to grow the company. For 10 years she provided superior skills in project, software and database management, as well as customer service and operations coordination for a multi-site manufacturing business.  Having worked with Laureen for over a decade I am happy to assure you that you are in good hands. Throughout the years I was Laureen's supervisor, beginning with TechFilm and most recently with Resin Designs, now a division of the Chase Corporation in Westwood, MA. Laureen was amazing to work with throughout. She was initially hired as TechFilm's Office Coordinator, managing all our administrative and customer needs. Handling our Purchase Orders & Customer Sales Orders while dealing with our Vendors and all the office needs. As our company grew, we were acquired by Resin Designs, LLC in 2008. We brought on a Human Resource Manager and a Financial controller which relieved her of many tasks. Resin Designs, LLC continued to grow significantly and Laureen transitioned to Customer Service Manager. Beyond her regular duties, Laureen was proved her software skills & technical abilities working to migrate our ERP system into an entirely new system. Her management of that project made a very complicated task fit a system that was more user friendly and efficient for both the company and our customers. In 2014 Resin Designs acquired a manufacturing company in the San Francisco area. Laureen's duties again expanded covering two manufacturing sites worth of customers, two databases and two sets of vendors. She worked diligently with their Operations Manager to merge the two databases into an efficient system for the company to run as one. Laureen was instrumental throughout the growth & merging of these companies. She has always had excellent Microsoft Office skills, but continued to expand them as the company grew. Her excellent interpersonal skills made her the primary contact for all our customers. She kept everything organized, accessible and continued to work and manage our growing database. She always has a good attitude, which was critical not just in her position, but in the day to day interactions with colleagues as well. I recommend Laureen wholeheartedly.
About Laureen Moniz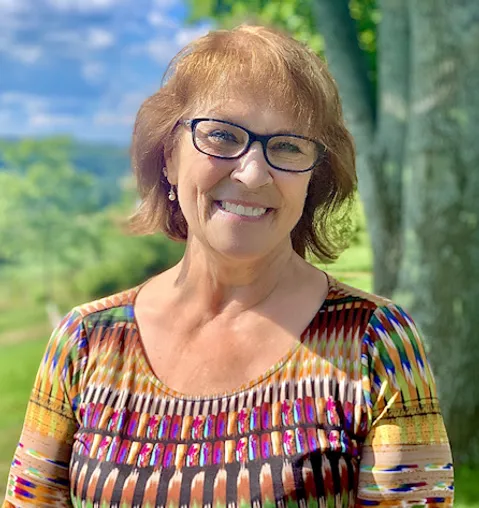 LMo Bookkeeping Services was launched in June of 2020, after Laureen studied and tested with the National Association of Certified Public Bookkeepers. Laureen's current clients include previous employers, friends and colleagues. Not only do they trust her integrity, work ethics and values but they trust LMo Bookkeeping Services to meet or exceed their business needs and to support them for years to come.
While growing up in historic Lexington, Massachusetts Laureen's favorite thing was visiting her uncles farm in Thetford, Vermont. As soon as she was out of school she literally 'headed for the hills' and moved to the Green Mountain State. All of her children were born in the Upper Valley and they are now equally dispersed throughout the three states of New Hampshire, Vermont and Massachusetts. Upon closing her partner owned, small printing company in New Hampshire, Laureen returned to her home state of Massachusetts when her children were young. There she began working as a General Manager of a similar small printing company but continued on to manage several small businesses and to provide administrative support for others. She has worked as a Financial Advisor's Executive Assistant and worked with Primerica Financial Services Company as a Vermont & Massachusetts Licensed Life Insurance agent. Laureen was a Massachusetts Notary Public and for years she volunteered as her Church's Administrator and on several church boards. Earning her A+ certification, after studying at the Boston University CCP, Laureen realized that troubleshooting desktop computers was not the right path for her and went on to fill many roles at the rapidly growing Massachusetts-based TechFilm & Resin Designs before finally returning to Vermont in 2017.